BIOGRAPHY
Hailing from Corona, California, Gutsaw is a 3-piece death metal band that was formed in 2003 and forged in the era of Showcase Theatre and Chain Reaction. Gutsaw honed its skills and defined their sound by playing with some of the most brutal gore bands of the early and mid 2000s. By the release of their third EP, Gutsaw has been playing some of the heaviest, most brutal, music for nearly two decades.
RUINFEST
Time: SAT 12/10/22
Location: Stages, Santa Ana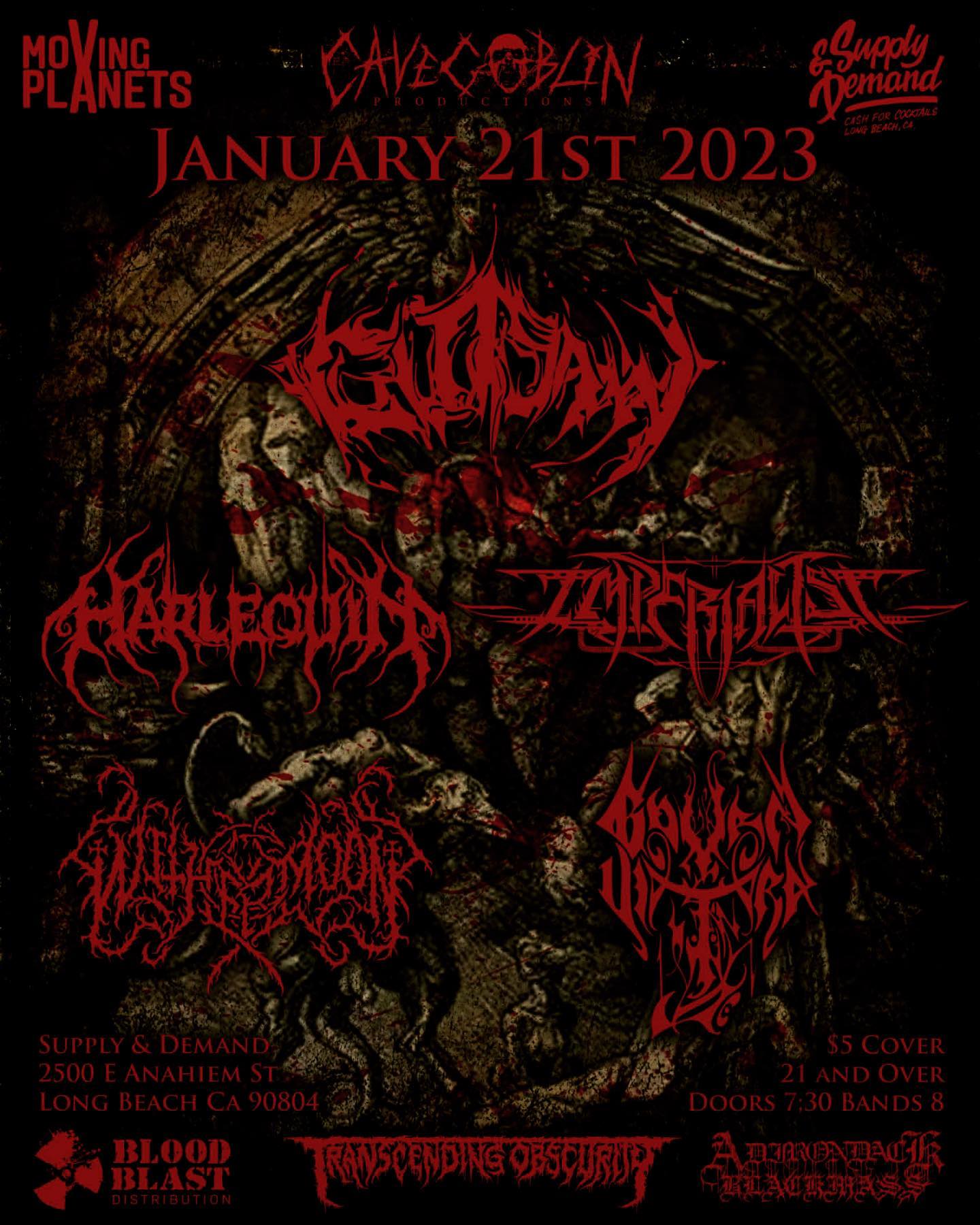 Gutsaw at Supply & Demand
Time: SAT 01/21/23
Location: Long Beach, CA
13 Thrones w/ Gutsaw
Time: FRI 01/27/23
Location: 7712 Burnet, Los Angeles
Gutsaw is Necro Nick on Guitar and Vocals, Dave on Bass and vocals, and Mark on Drums and Vocals. With the goal of pushing metal and gore music to the furthest frontier, Gutsaw's unique sound comes from blending multiple metal styles, from death and black to grindcore and punk, along with a chorus of three distinct vocal styles from its three members.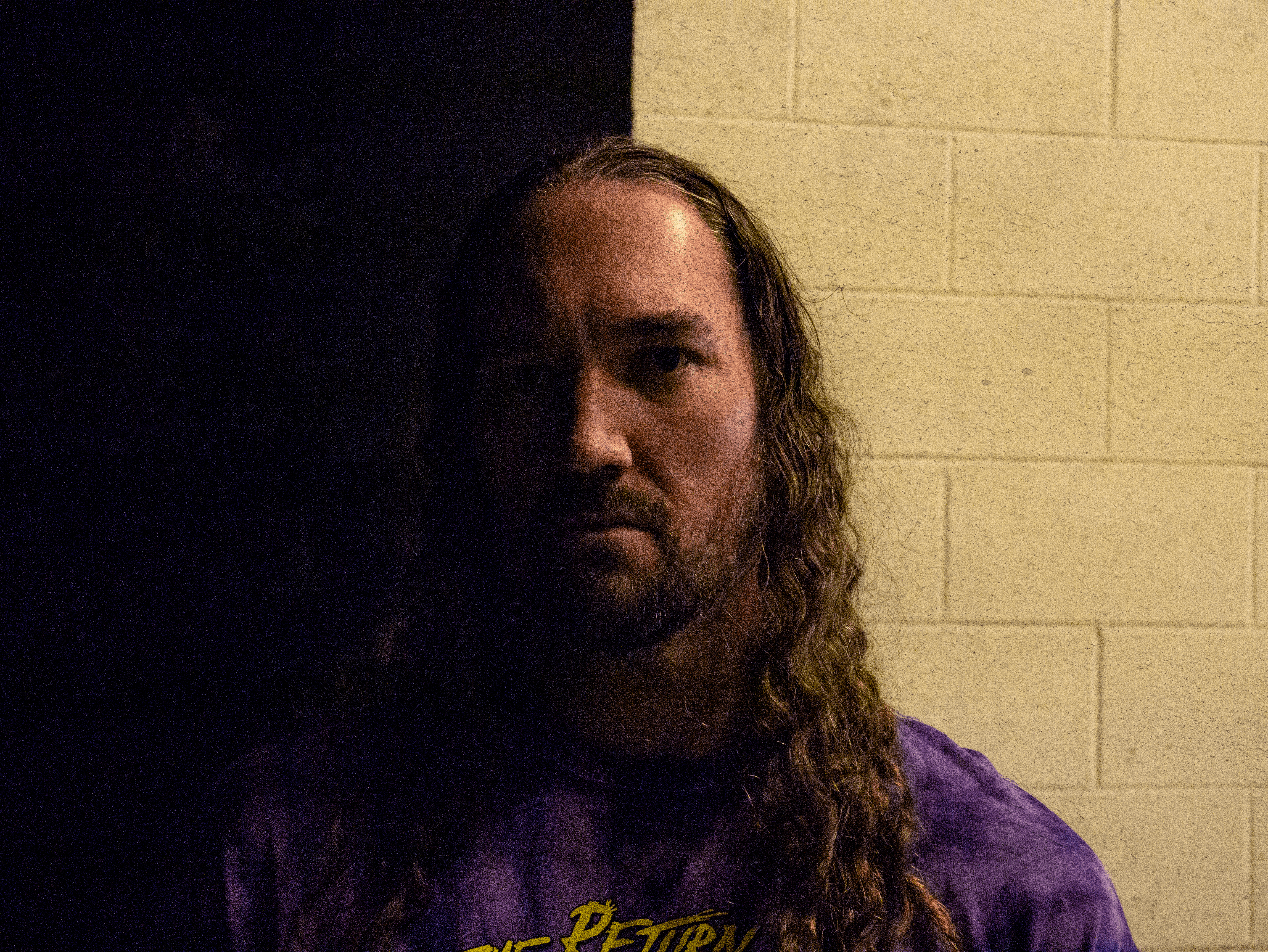 NECRO NICK
Instrument: Guitar/Vocals
Years: 2003-current
Favorite Band: Impaled
Favorite Drink: Water
Quote: "Biiiiiiiiiiiig Caaaat!"
Mark Rivas
Instrument: Drums
Years: 2022-current
Favoriet Band: Psycropitc
Favorite Drink: Any IPA
Quote: "Lemme just blast man"
Dave Ingrate
Instrument: Bass/Vocals
Years: 2003-2005 | 2020-curent
Favorite Band: Gorerotted
Favorite Drink: Zombie
Quote: "GRIND 'EM DEAD!"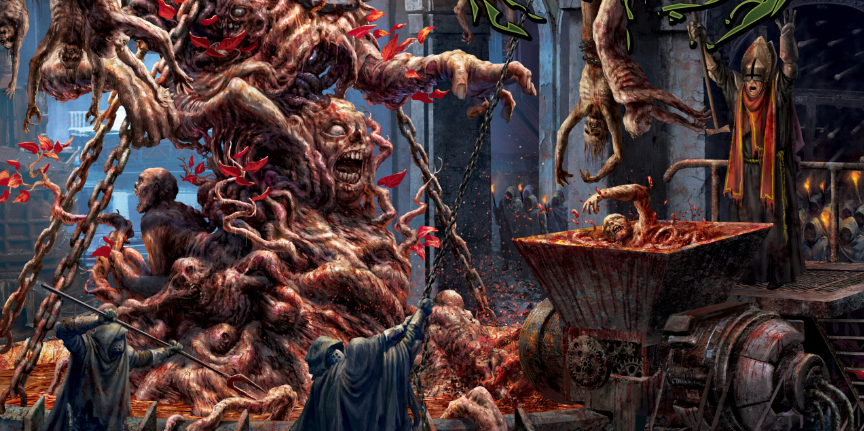 Lambgoat
"We [Gutsaw] are proud to release Necrojuana and its accompanying video, which perfectly showcases our raw talent along with who we are as a band—no frills, pure technical and brutal grind. This is our second single and music video off of our upcoming new ep called 'All Lives Splatter' due out on September 30th."
DISCOGRAPHY
For nearly two decades GUTSAW has been shredding and grinding
YOUTUBE
Watch, subscribe, and enjoy the brutality.